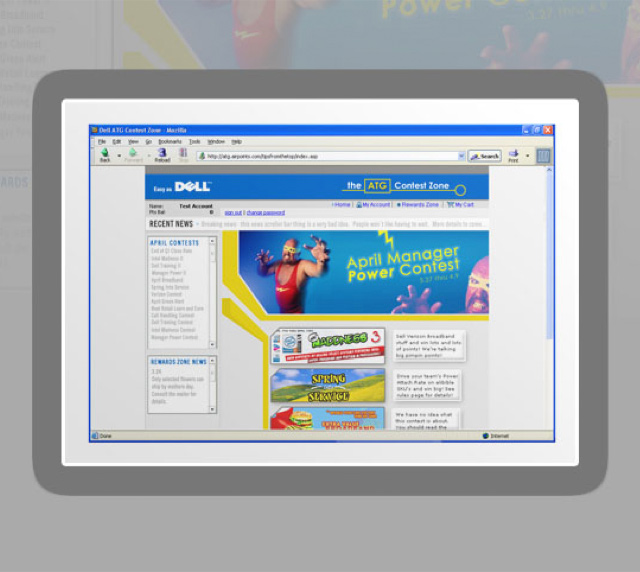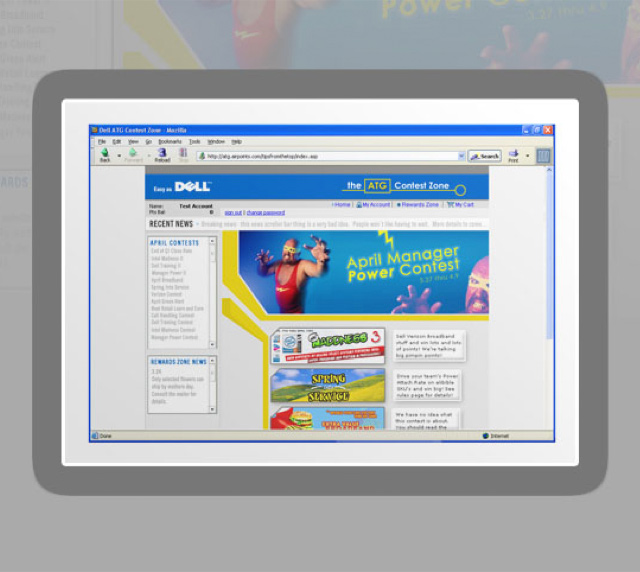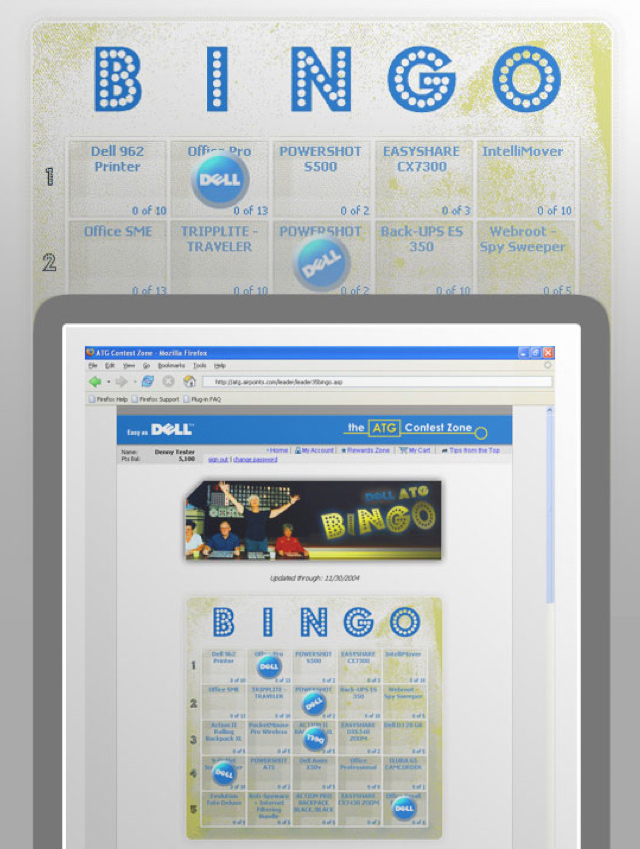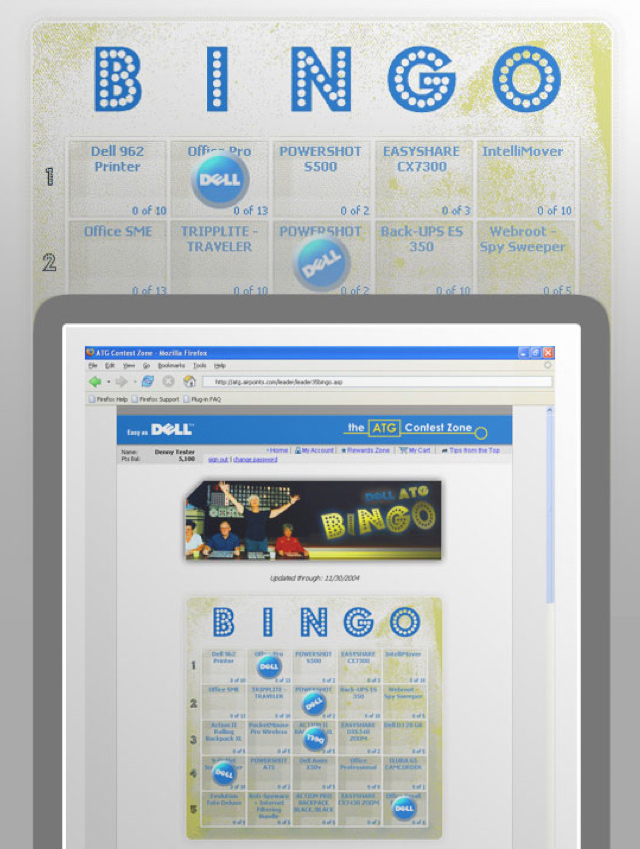 Corporate Rewards Site Design
My first real job out of college was for a company that ran online incentive programs for large corporations. Specifically for employees.
So these were more or less closed, internal audiences. I designed these mockups for our largest client, Dell. It went over pretty well. A big improvement over the previous look and feel.
We'd coordinate with Dell and run specific contests for the employees, and the top performers would earn points that they could spend in our online store.
It was a treat back then, not only to work with a large brand, but to get a feel for promotional theming and merchandising.