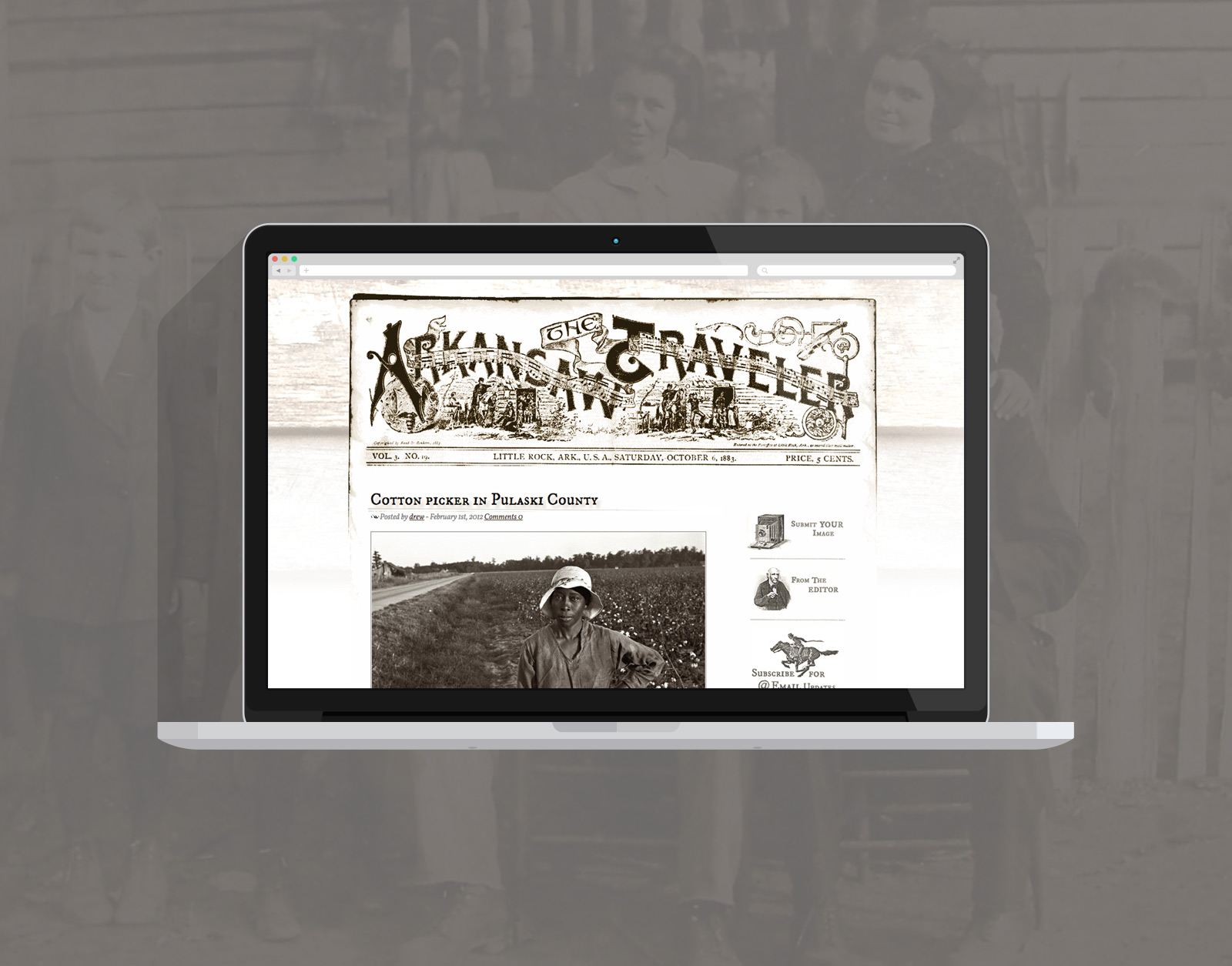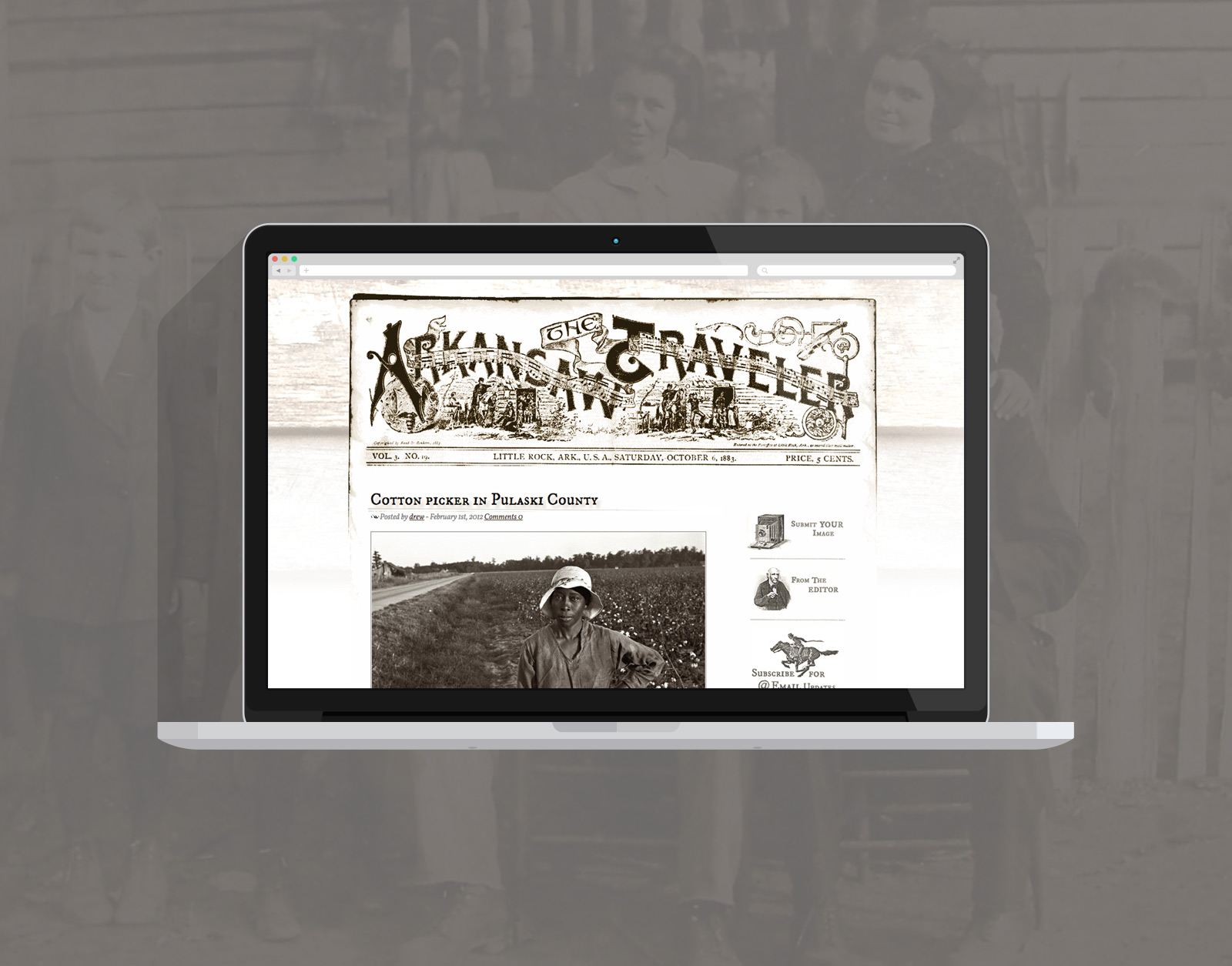 Arkansaw Traveler
I have what might be considered an unhealthy preoccupation with Arkansas history – especially old photographs – so I created this site in 2011 as an excuse to pursue that passion while brushing up on wordpress theme development.
If you're going to spend inordinate amounts of time designing and developing a website, it helps to have an inclination for the subject matter – or at least for publishing in general.
Every once in a while I go scouring for neat old arkansas photographs. And from time to time I tinker with the site, and experiment with new wordpress plugins and php.