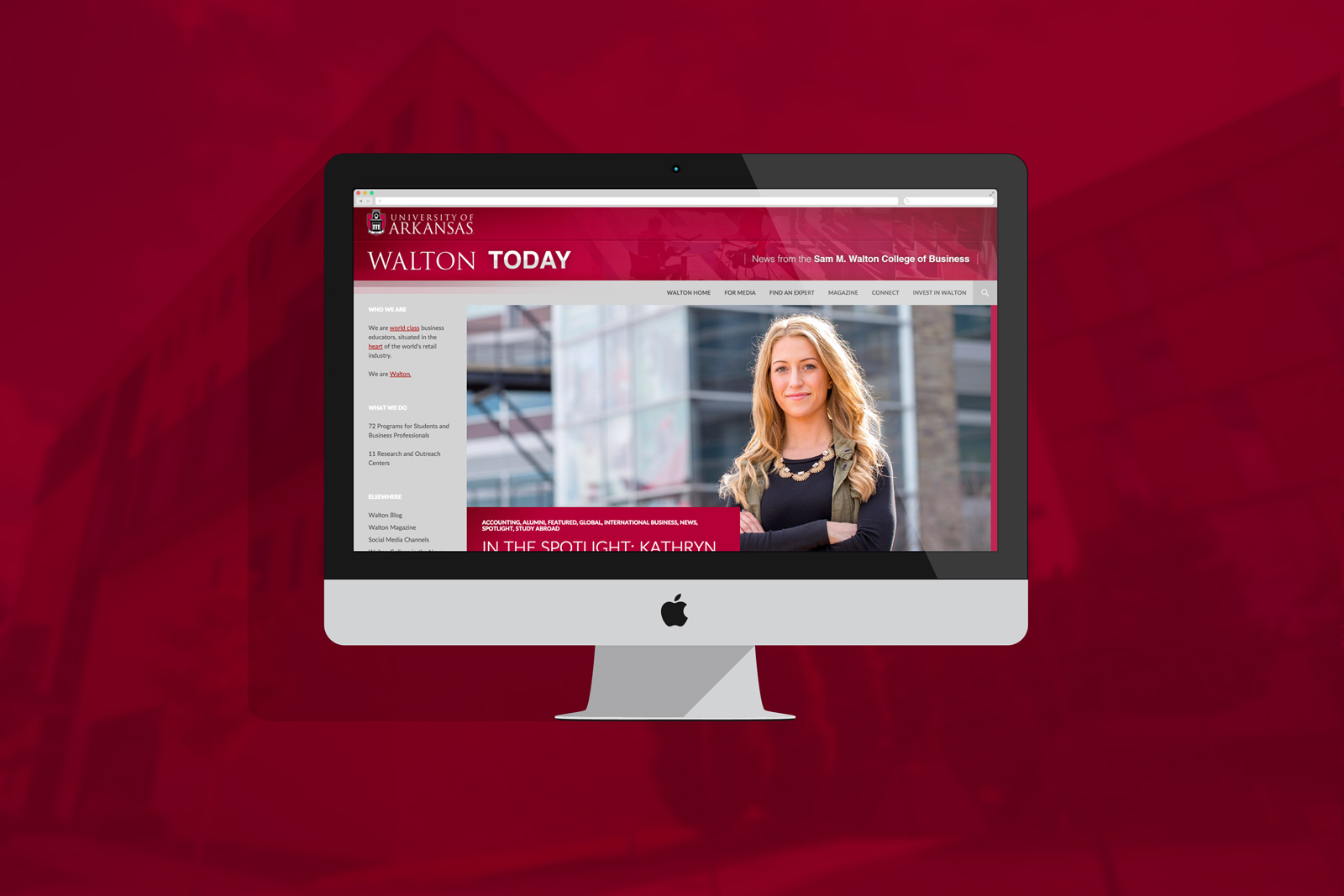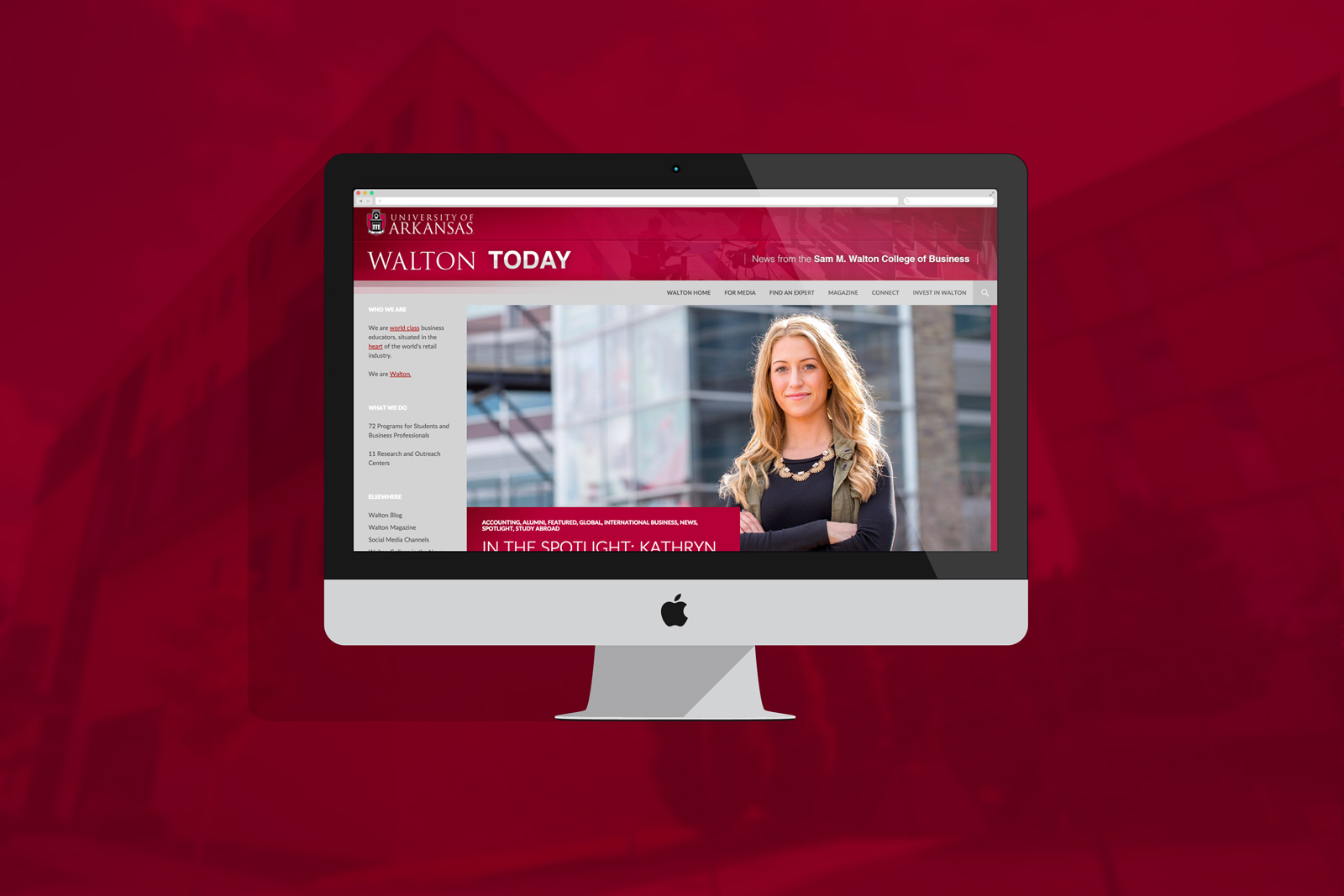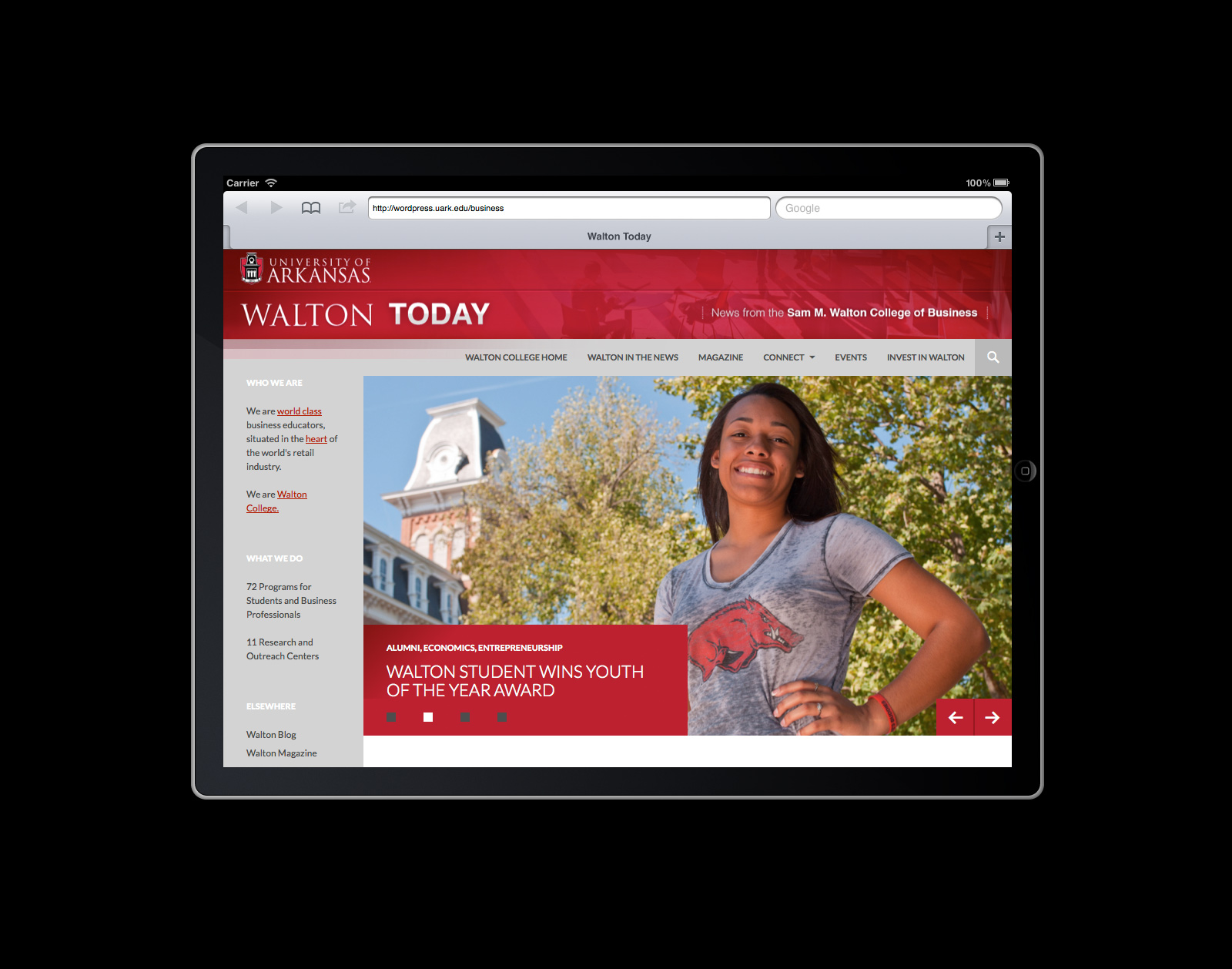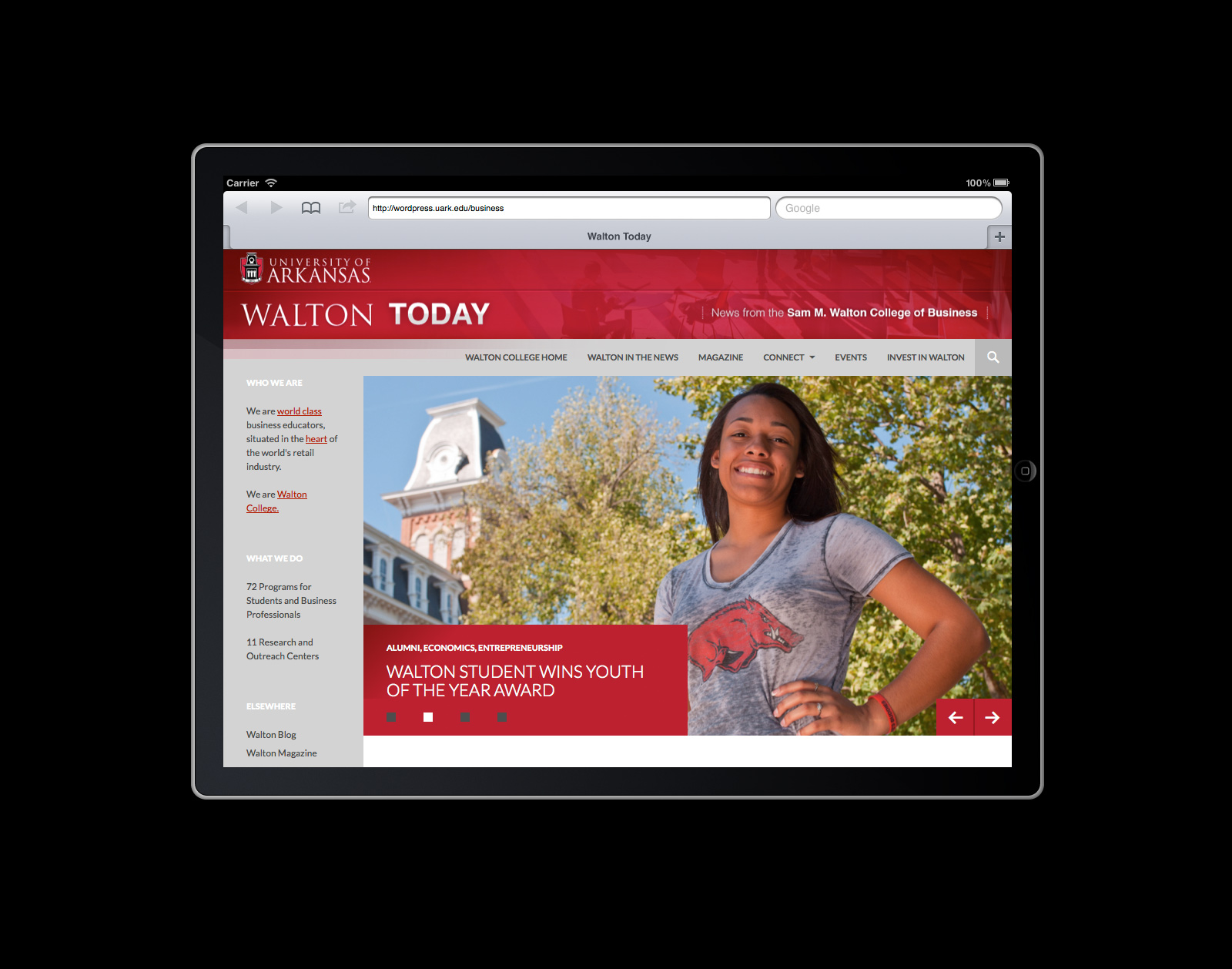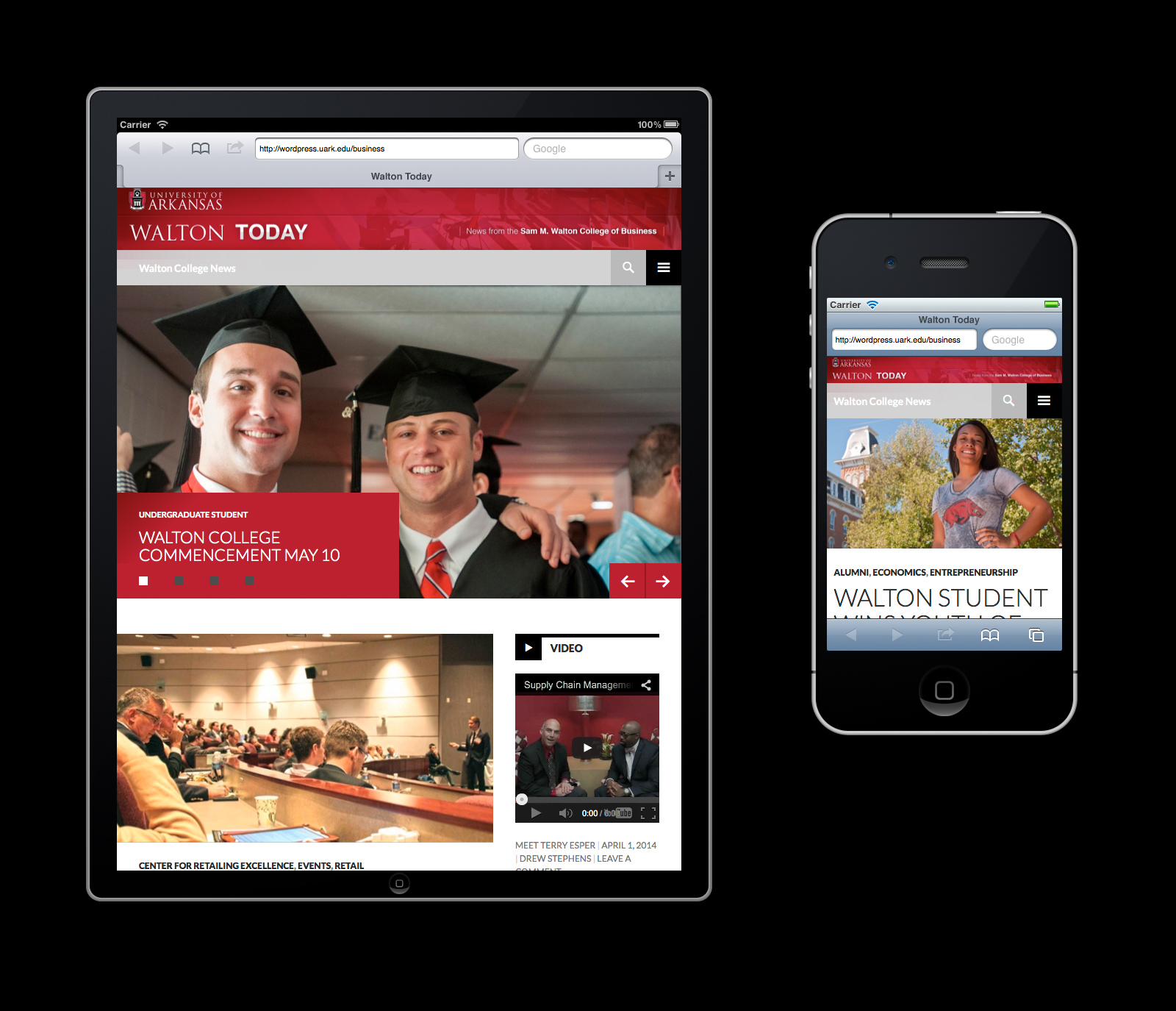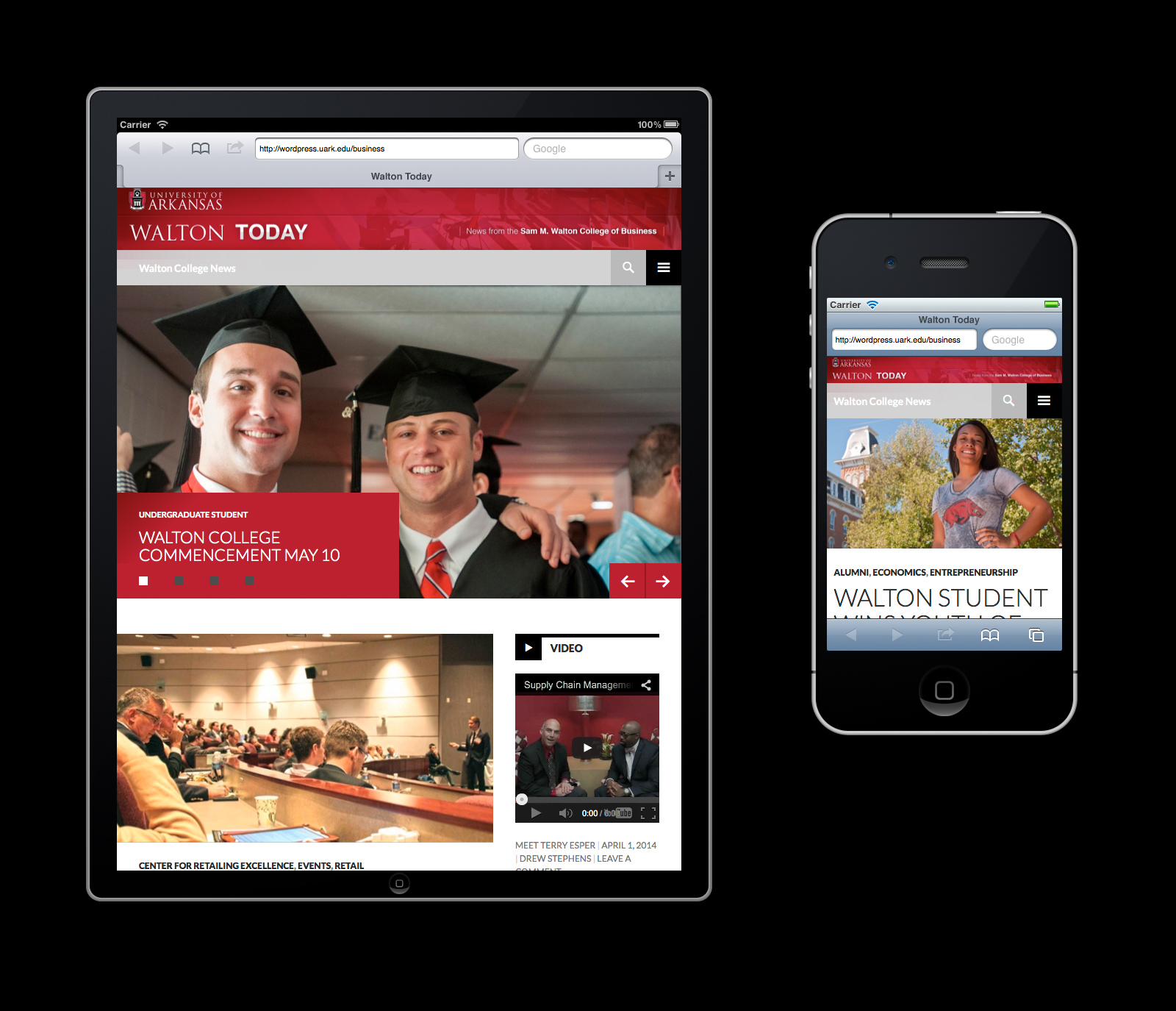 "Walton Today" News Website
I built this news website for the college of business I work for.  Now we have a much simpler, more flexible publishing model, along with the ability to easily syndicate news and updates across our 7 academic departments and 11 outreach centers.
I've been designing and developing sites with WordPress since 2005.  Creating themes.  Skinning themes.  Breaking stuff.  Trying to fully wrap my head around php.  Someday.