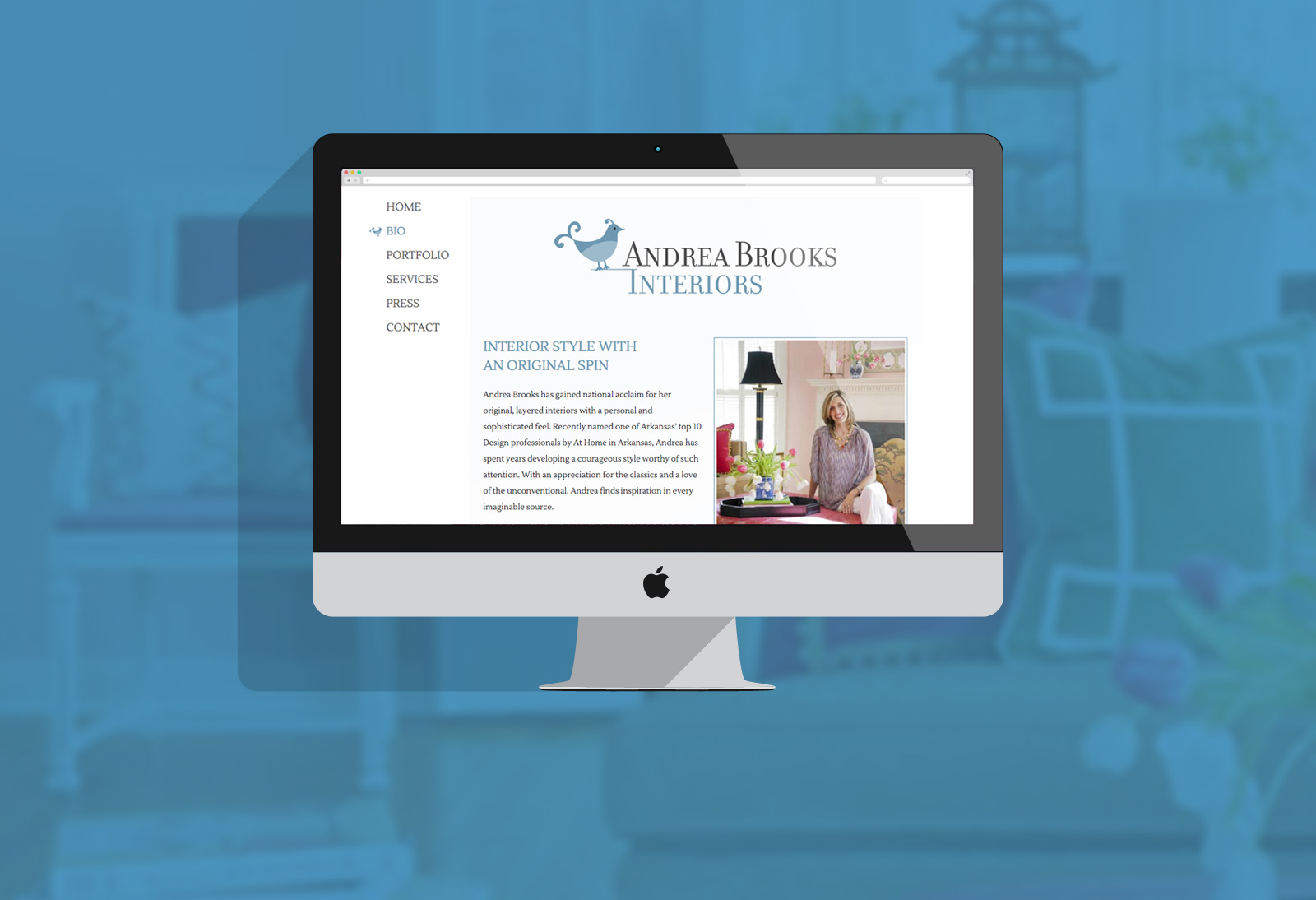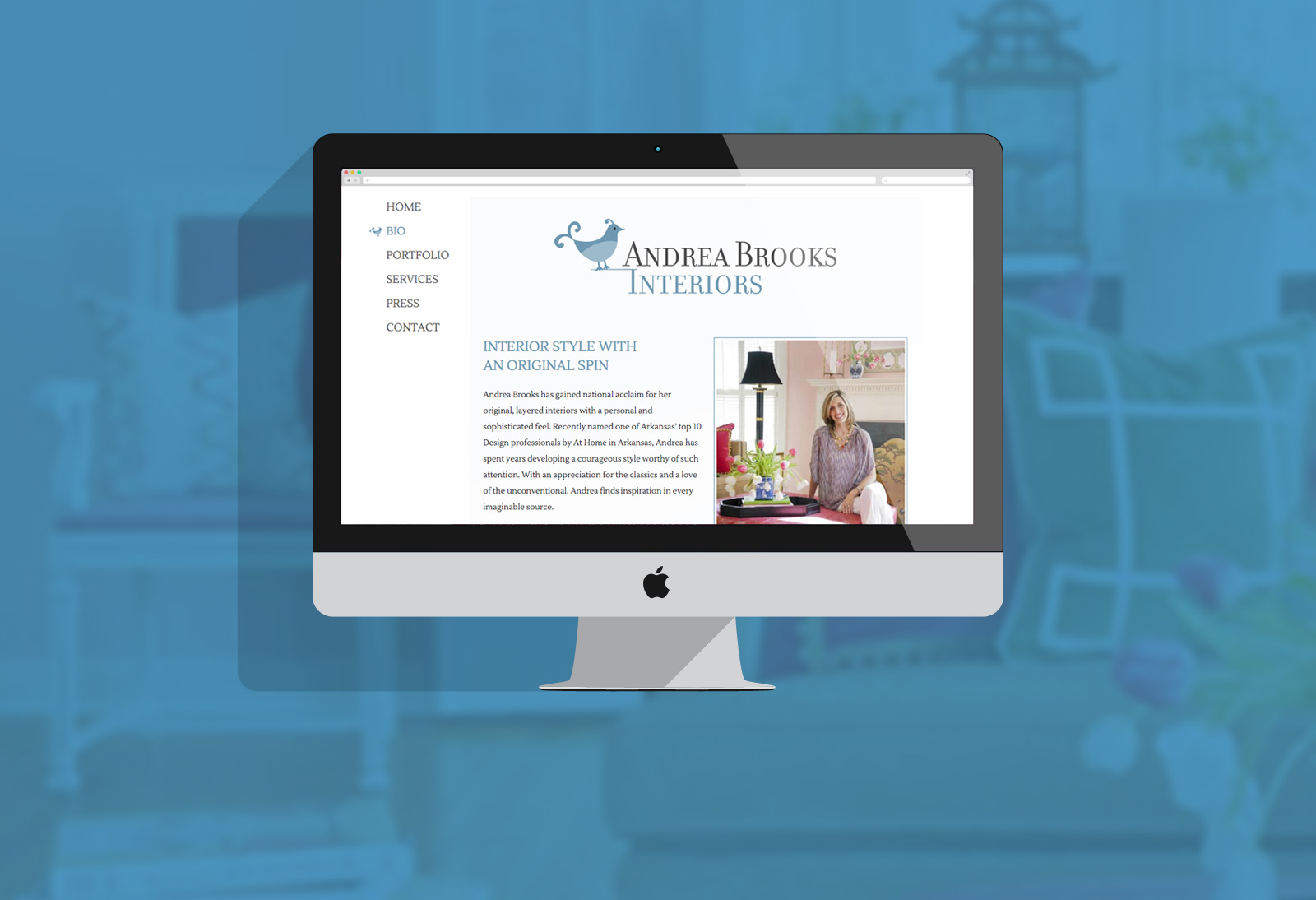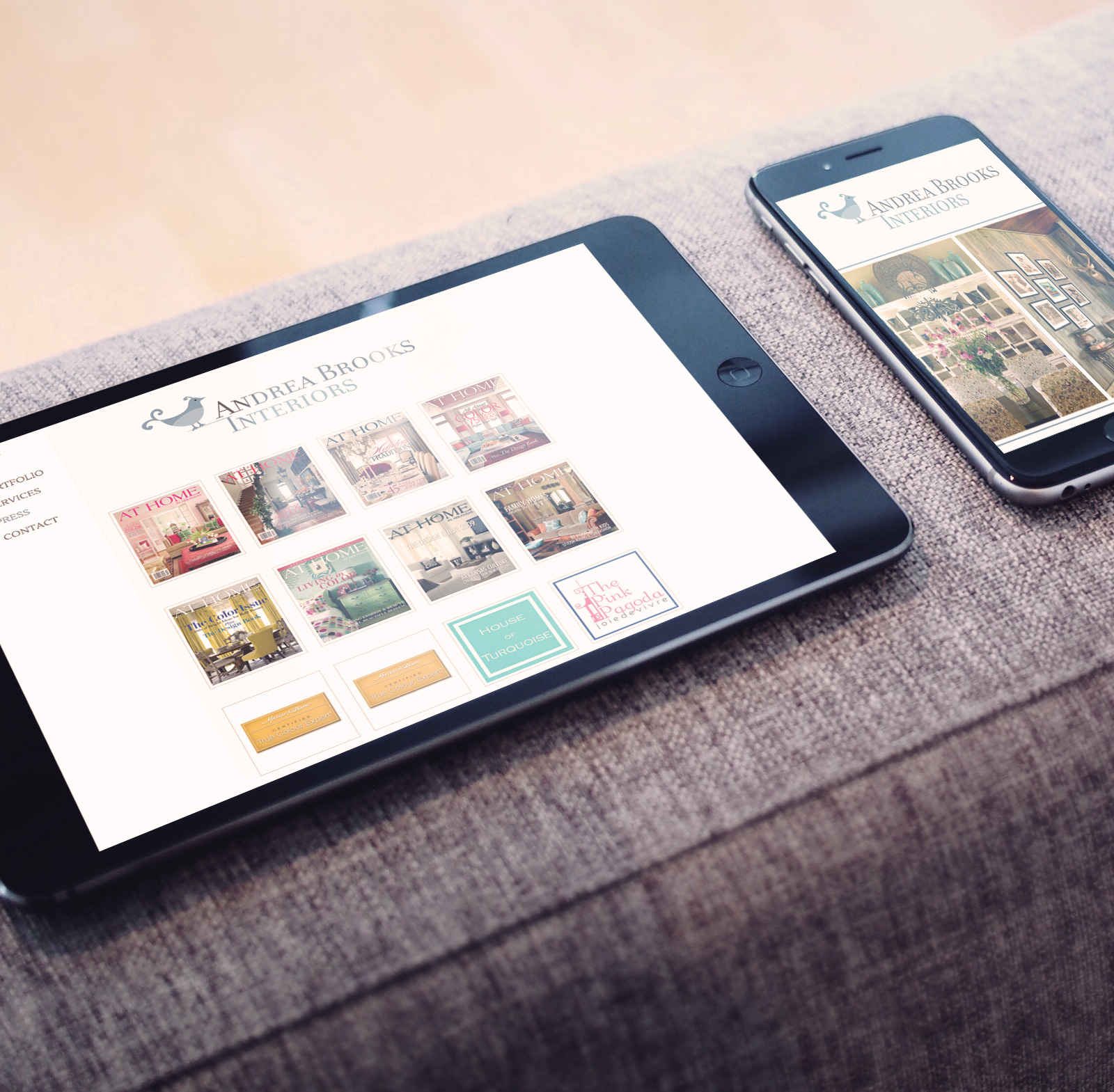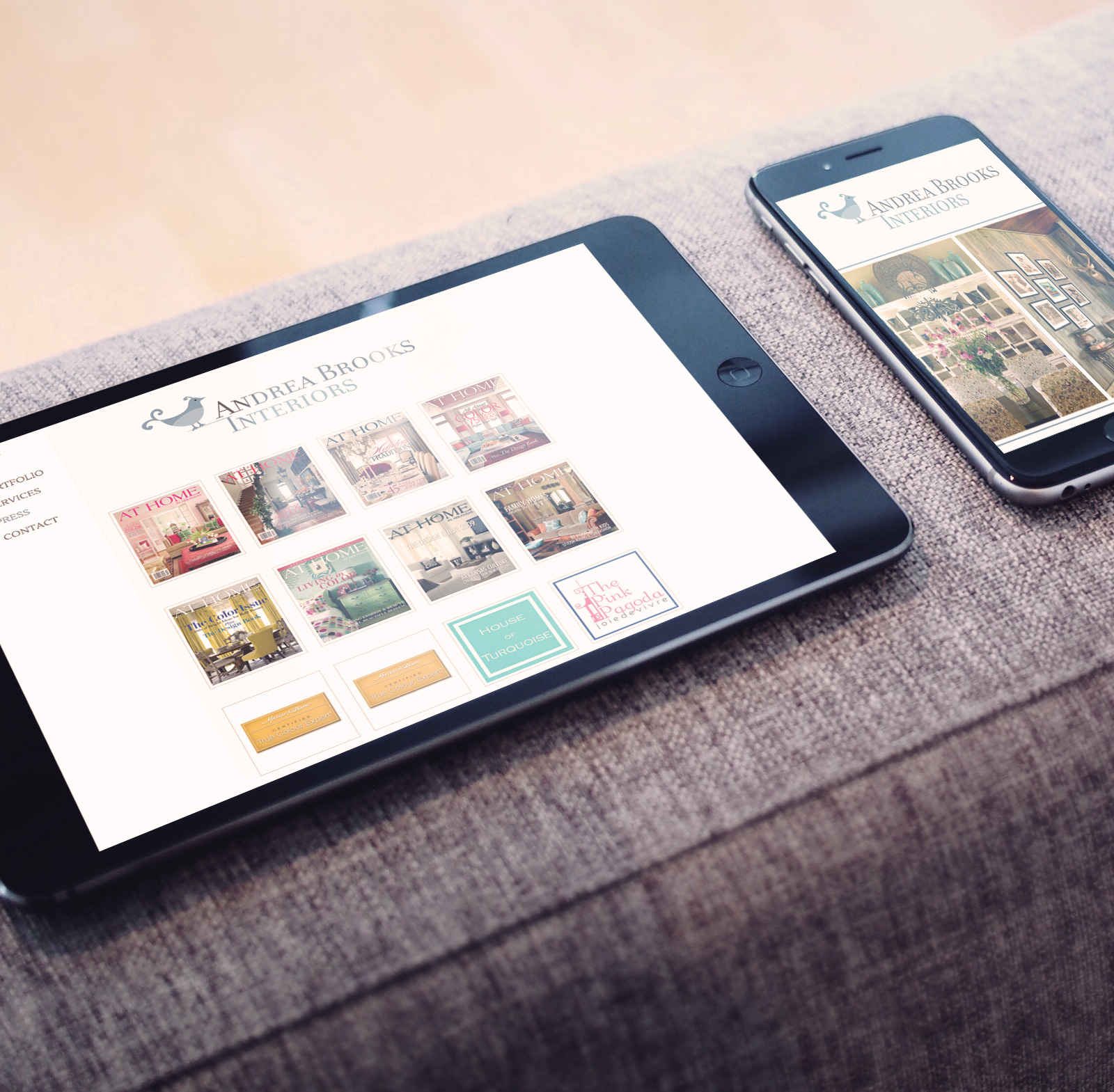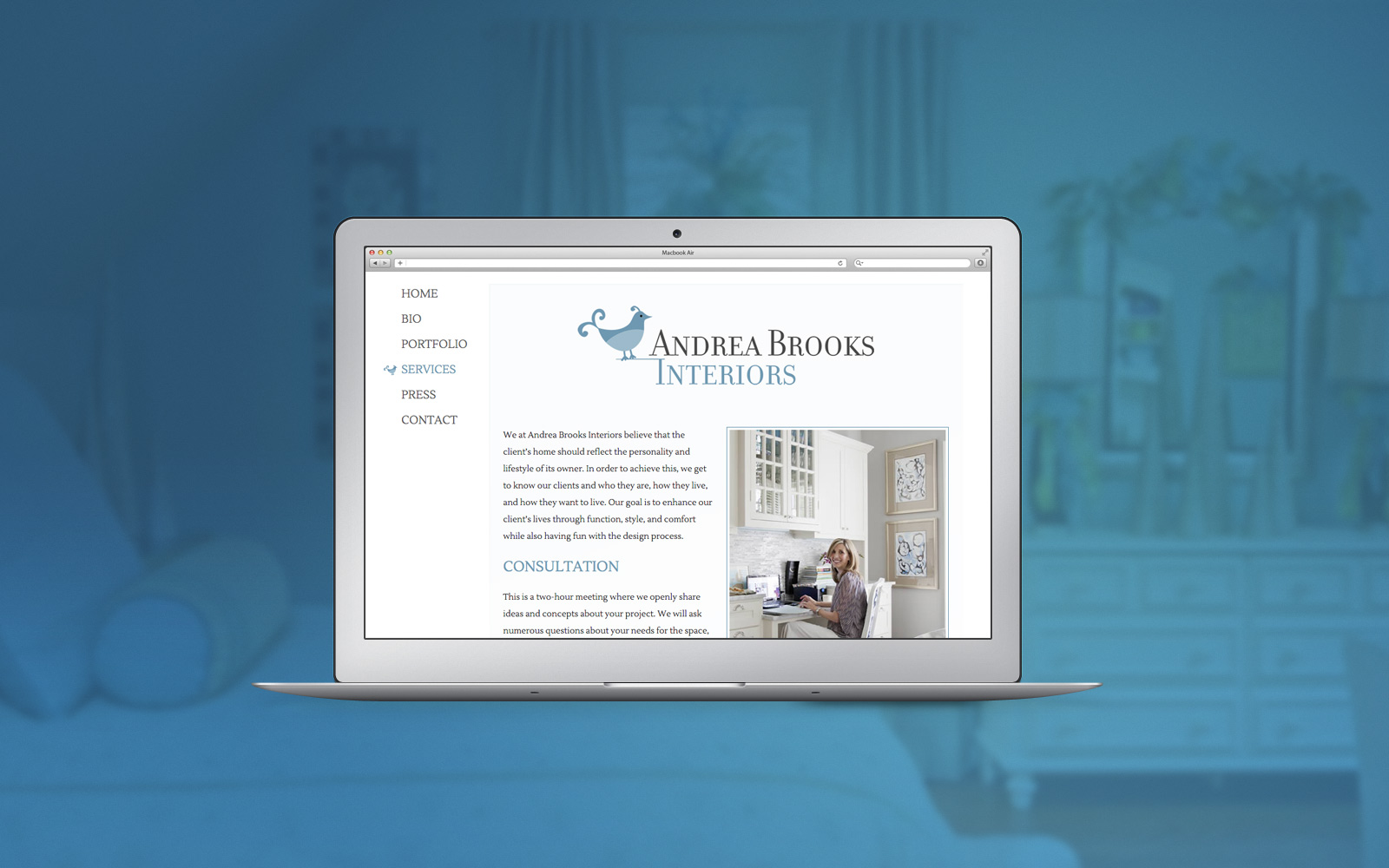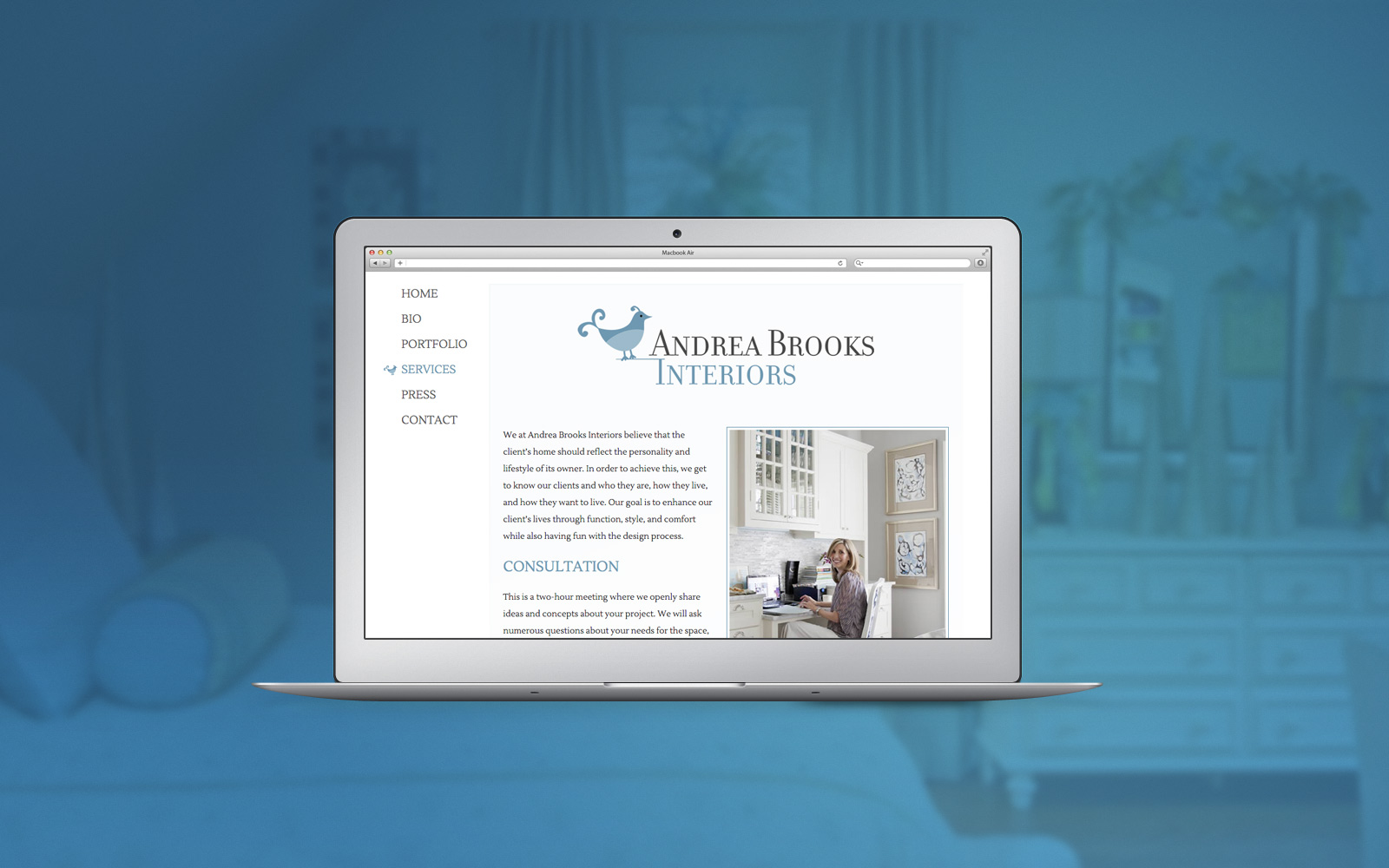 Interior Designer Website
I enjoy working with clients who have a design background. They are picky, detail oriented, and generally appreciate the balance of function over aesthetic. Although it can be a challenge at times, working with professionals from other creative fields is a great way to round out your approach, and your processes.
My role in this site was to simply serve as a visual designer, in between Andrea(the client) and a developer. I helped create the identity, and crafted a series of options for the main page and interior pages. A fun side project.